NUJ London Magazine Branch – AGM 2021
15th March 2021 @ 6:30 pm

-

8:00 pm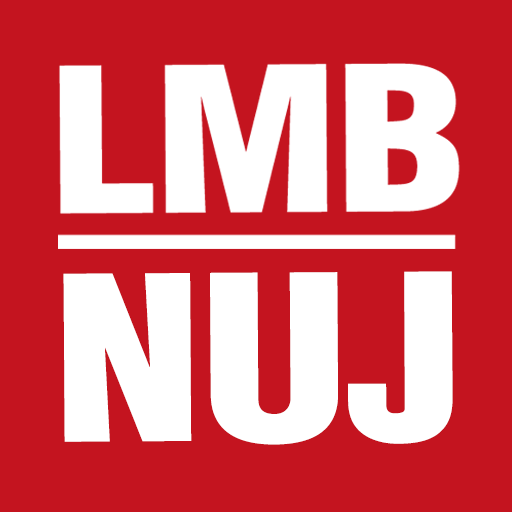 Dear members
Please join us for our next branch meeting on Monday 15 March, when we'll be holding our Annual General Meeting and electing a new branch committee, reviewing progress and planning activities and campaigning for the year ahead.
This will be a great opportunity to have your say and shape the work of the branch to ensure it's representative and accountable to members.
Over the past year we have switched to online meetings and continued to run workshops, including on working safely through the pandemic and dealing with redundancy, as well as inviting speakers to discuss topics such as the future of magazines post-Covid and how we can combat racism in journalism. What are your views on the meetings and what can we be doing to support members and chapel reps better? What training workshops should we be running? What campaigning do you want the branch to do?
We'd love to welcome some more new members on board, so please do come along and put yourself forward to contribute to the committee. There are several branch officer roles, which can be shared, or you can be a co-opted member of the committee to simply have a say in the running of the branch. For more info about branch democracy and the different reps' roles see the NUJ website and you can contact the branch chair or secretary using the details below.
After the AGM, we'll also be going through usual monthly branch business and discussing the NUJ national Delegate Meeting which will now be held remotely Friday 21 and Saturday 22 May.  This will include electing potential new delegates to the conference – for more info on that please contact the Branch's DM liaison officer Adam Di Chiara at londonmagmember@gmail.com
The meeting will be held by Zoom, details below.
Look forward to seeing you next Monday.
All the best
NUJ London Magazine Branch Committee
Event details can be found on our facebook page: www.facebook.com/groups/LondonMagsNUJ/
London Magazine Branch AGM
To include Chair, Membership and Treasurers reports, election of new committee. Followed by monthly branch business.
Agenda
Approve February minutes
AGM
Branch motions (see below)
Workplace reports
New members adoption
Delegate Meeting matters
AOB
Branch motions
The branch has received the following motion:
Purchase of 'Law at Work' for Chapels
This branch notes that the LRD has recently updated its 'Law at Work' book to – 'Law at work 2020 – the trade union guide to employment law'.
This is an essential resource for Chapel reps to keep up to date with employment law. While the book is available online through the NUJ's account with LRD, paper copies would be much easier for reps to use in the workplace while meeting with members.
The branch resolves to purchase copies of Law at Work for Chapels on request (at a cost of £49.75 per copy) with the number of copies to be at the discretion of the Committee.
Proposed by: AR (BMJ)
For any queries please contact Branch Chair Caroline Price on price.carrie@gmail.com or Branch Secretary Cristina Lago –  cristina.lago@gmail.com
Join our Facebook page:
www.facebook.com/groups/LondonMagsNUJ/